Wild Foods of the Pacific Northwest
Since moving to Seattle in 2014, I have become quite passionate about foraging for native plants, fungus and natural products. Some of my favorite finds, edible and non-edible, are featured below.
I don't know what these are but aren't they gorgeous?
Delicious baby morels in the North Cascades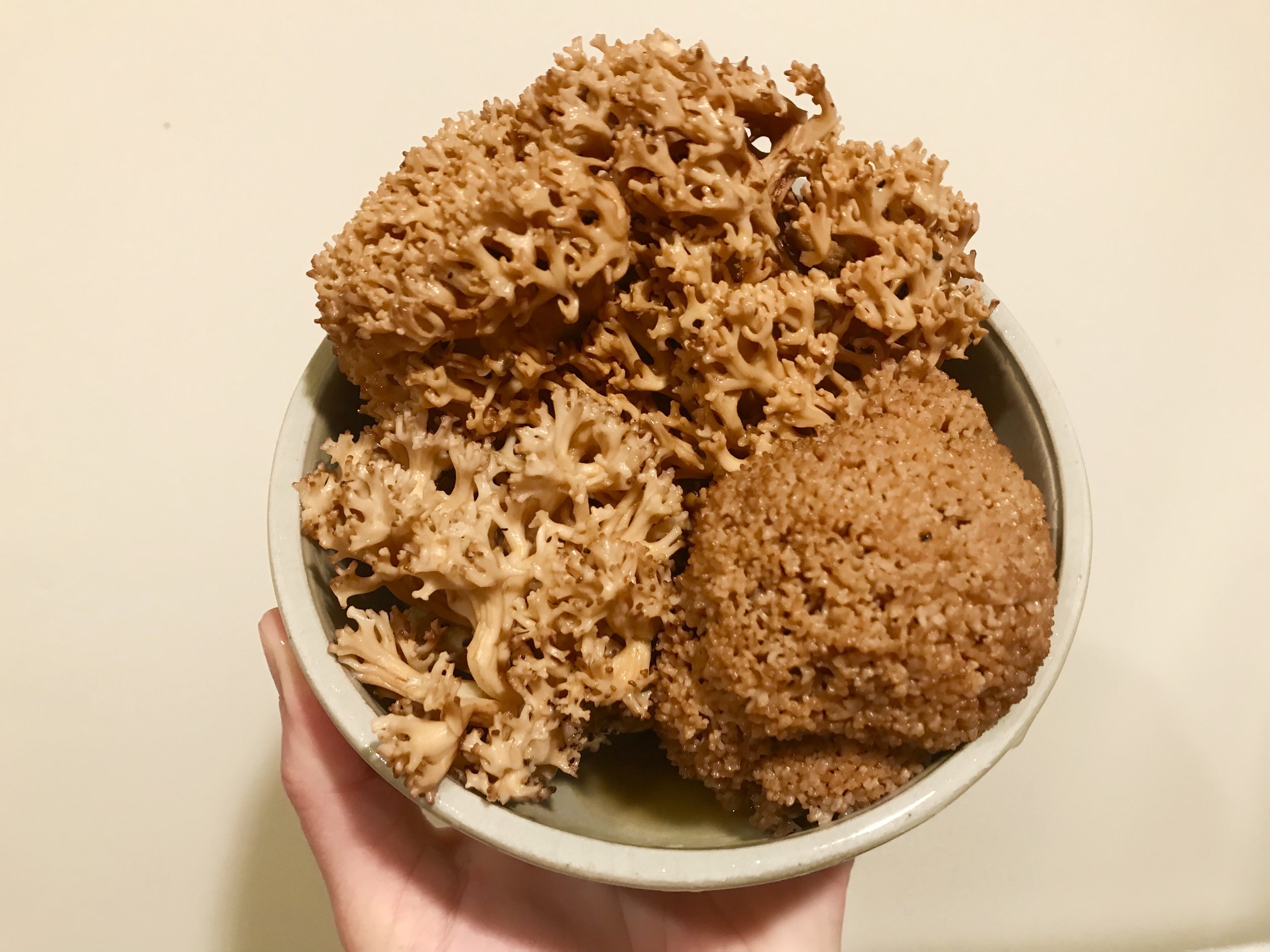 My first Ramaria finds! They really do look like coral (and they were quite tasty cooked with butter and garlic)
Chanterelles, of course. I believe these are white ones. Apparently their aroma isn't quite as fruity as the golden chanterelle.
A mysterious beauty erupting at Magnuson Park
Witches' Butter (Tremella mesenterica). It likes to grow in burn sites, so it's a good marker for potential morels. According to Wikipedia, "although considered bland and flavorless, the fungus is edible." I have not tried it.
To date, this is the largest amanita I've ever seen (featuring me for scale). It was the size of a dinner plate! Shame they're poisonous.
Some sort of Peziza -- aren't they cute?
These black raspberries might have a boring name, but they tasted like candy.
Grad school in Seattle means that sometimes your professors will take you salmon fishing...
...and you might get to try your hand at brining fresh roe. Thanks, Dr. Beavo!
An amanita "egg" emerging on Mailbox Peak
Shaggy Manes (Coprinus comatus) growing wild on the UW Medicine campus! You need to run home to cook them after foraging, or else they will auto-digest and melt into black goo.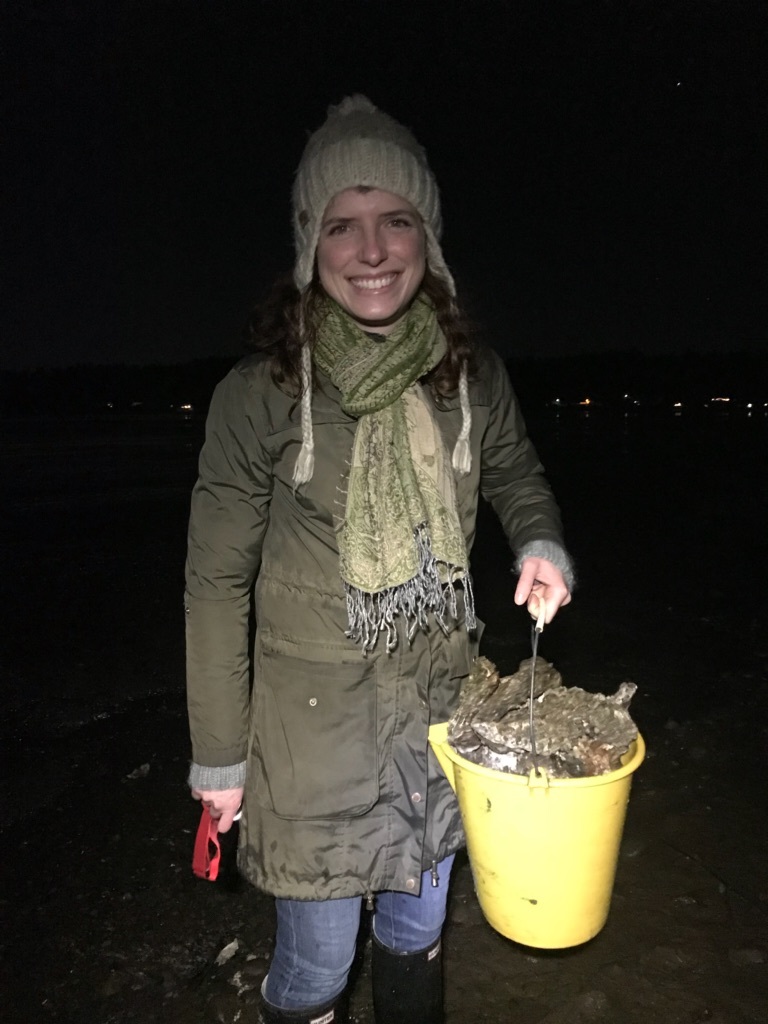 Hood Canal oysters, gathered under the cover of darkness during winter low tide (with a shellfish permit, of course).
The first ferment of my first attempt at dandelion wine. I swore to my lab that we could drink it once we've submitted our first paper. Time is ticking.
Some beautiful blackberry honey from a local beekeeper friend-of-a-friend :) I want to turn it into mead -- stay tuned!